The Smooth Generation
Regular price
Sale price
$35.00 CAD
Unit price
per
Sale
Out of Stock until 2024
Ingredients:
Sarsaparilla Root:Contains high levels of natural plant iron, alleviating arthritis pains, increasing libido, helping the skin, and promoting weight loss. Can be a natural remedy for the itching and bacteria associated with psoriasis. Testosterone levels may also benefit from this herb resulting in enhanced sexual desire.
Soursop Leaf: Has been traditionally used as a natural anti-inflammatory for coughs, and parasitic infections like lice. There are many essential nutrients in soursop, including calcium, potassium, and magnesium. This makes it a very effective muscle relaxant.
Burdock Root: This plant's natural properties promote blood circulation and give the body natural plant iron. Burdock root has been traditionally used for fevers and skin diseases such as boils, canker sores, styes, carbuncles, and eczema.
Dandelion Root: Among its many uses are loss of appetite, stomach upset, intestinal gas, gallstones, joint pain, muscle aches, and bruises. In addition to increasing urine production, dandelion is used as a natural laxative and enhancing digestion, and toning the skin.
Elderberry: This natural laxative stimulates weight loss, supports healthy skin, and alleviates allergies. It has also been used as a natural remedy for colds and coughs.
Flor De Tila: This plant has been a natural remedy to relieve inflammation, relieve pain, soothe the digestive tract, relieve sleep disorders and anxiety, and soothe the upper respiratory tract.
Blue Vervain: Because the blue vervain plant is known for stimulating the uterus, it shouldn't be consumed during pregnancy. The sweating effect and diuretic properties make it a fantastic herbal remedy for removing toxins. By increasing milk production, the herb can aid in labor contractions and breastfeeding. Also, the herb helps induce menstruation, control menstrual cycles, relieve premenstrual symptoms, and increase libido. The tea can also soothe burns, wounds, snakebites, and vaginal itching externally.
Blessed Thistle: This plant has been used as a natural remedy for enhancing memory by providing oxygen to the brain and relieving headaches. As a female cycle aid, blessed thistle also helps with menopausal symptoms and eases cramps. This can also be beneficial for breastfeeding mothers because it promotes milk production. The blessed thistle has traditionally been used for diarrhea and indigestion. The herb is often applied directly to boils, abscesses, and other skin infections to speed up the healing process. It is bitter in taste. The plant is edible and contains cincin, a compound that has been shown to have anti-inflammatory, and antibacterial properties. If you have allergies to Asteraceae plants, use with caution.
Directions: Steep 8 oz. of water and add 2 teaspoons of tea. If taken cold, add agave to sweeten 2-3 cups daily can be very beneficial.
Warnings:
Safe for children 13+
Avoid if pregnant or nursing.
These statements have not been authorized by Health Canada. This product is not intended to diagnose, treat, cure or prevent any disease or medical condition.
Net Wt. 3oz (85.4g)
Share
View full details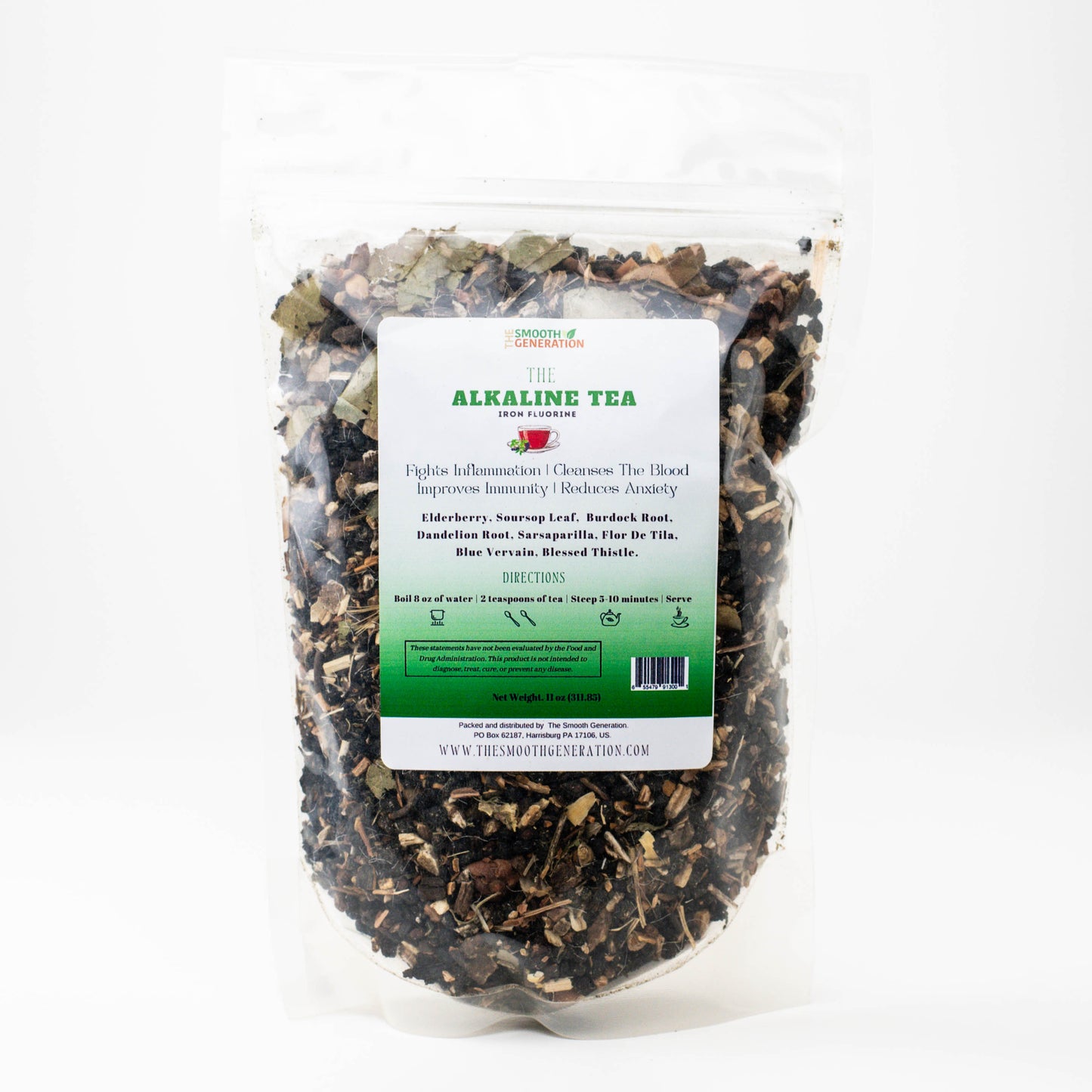 Tastes good
Tastes good, don't have to add sugar or anything. Drink it instead of coffee every morning so that's good.
Great Tea
Awesome blend. Taste great, gives me energy and keeps me full. Will order again
Really like this tea
I purchased this tea to increase my mineral intake and alkalize my system. It tastes good, seems to have a calming effect and has completely erased heartburn and digestive issues. For the first time in years I can sleep without being propped up on pillows because of acid reflux. I couldn't believe it! I thought I'd be stuck with heartburn the rest of my life. I've also noticed some weight loss, as I'm less hungry and not drawn to sweet treats like before. I'm also taking Shilajit so these two products may be working in harmony. I will be a regular customer from now on.