The Smooth Generation
Regular price
Sale price
$35.00 CAD
Unit price
per
Sale
Out of Stock until 2024
Ingredients:
Burdock: This plant's natural properties promote blood circulation and give the body natural plant iron. Burdock root has been traditionally used for fevers and skin diseases such as boils, canker sores, styes, carbuncles, and eczema.

Mullein Leaf: Natural remedy for inflammation, especially in the respiratory system such as asthma, bronchitis, and colds.

Wormwood: Wormwood is an excellent natural remedy for constipation and indigestion. When someone has a dry fever, bitter herbs stimulate sweating and increase stomach acidity. Promotes menstruation, and relieves cramping.

Red Clover: It has been used as a natural remedy for relieving indigestion, high cholesterol, whooping cough, asthma, bronchitis, and menopausal symptoms such as hot flashes, breast tenderness, and premenstrual syndrome.

Palo Guaco: A natural anti-inflammatory and antispasmodic, it helps treat rheumatism, arthritis, intestinal inflammation, and ulcers. Externally, it is effective for eczema, pruritus, and wounds. Guaco alleviates upper respiratory problems such as asthma, bronchitis, colds, and influenza.

Directions: Steep 8 oz of water andadd 2 teaspoons of Tea.

Warnings:
Avoid if pregnant or nursing.

This blend has a bitter flavour, key lime can be added to help flavour.

These statements have not been authorized by Health Canada. This product is not intended to diagnose, treat, cure or prevent any disease or medical condition.
Net Weight 2oz (56.7g)
Share
View full details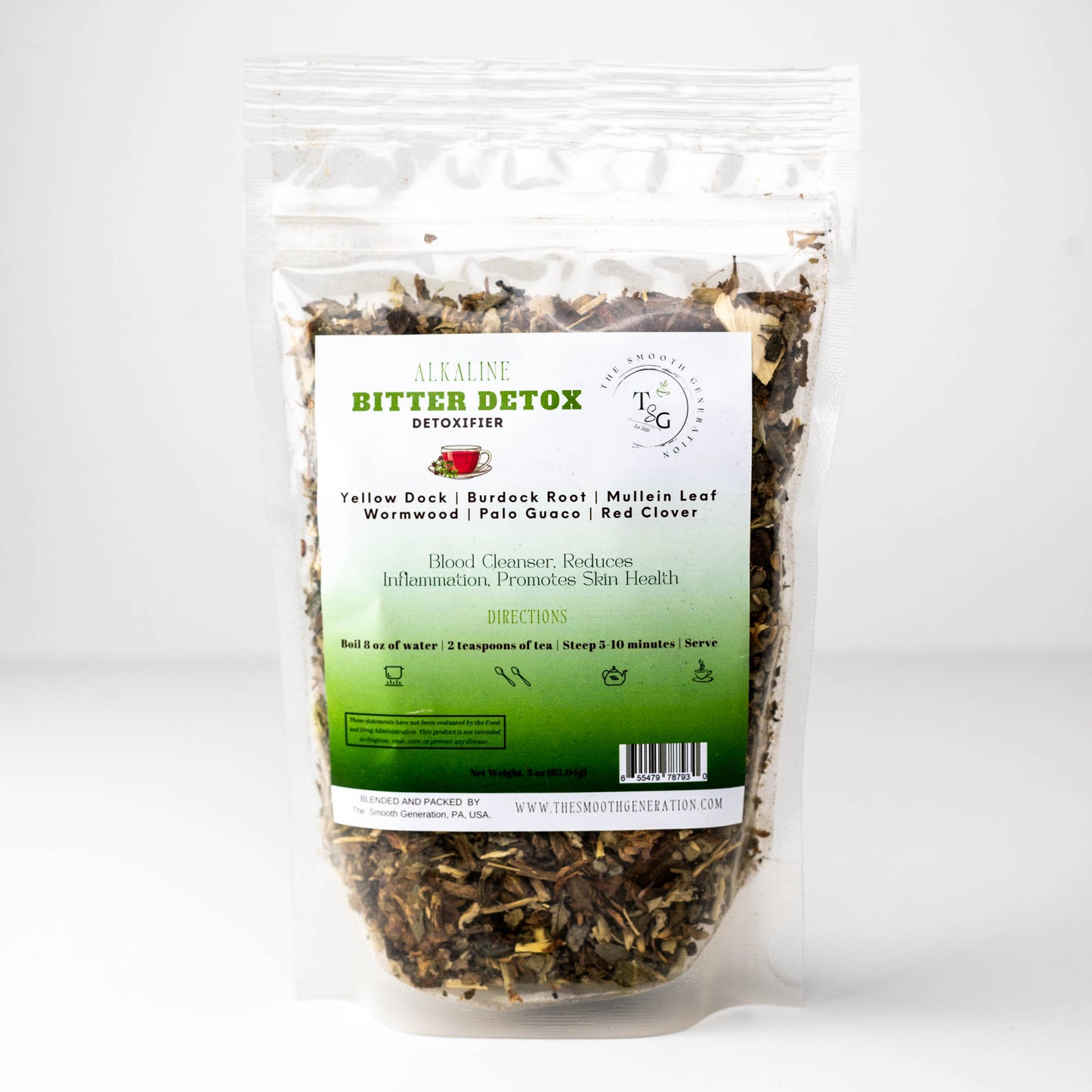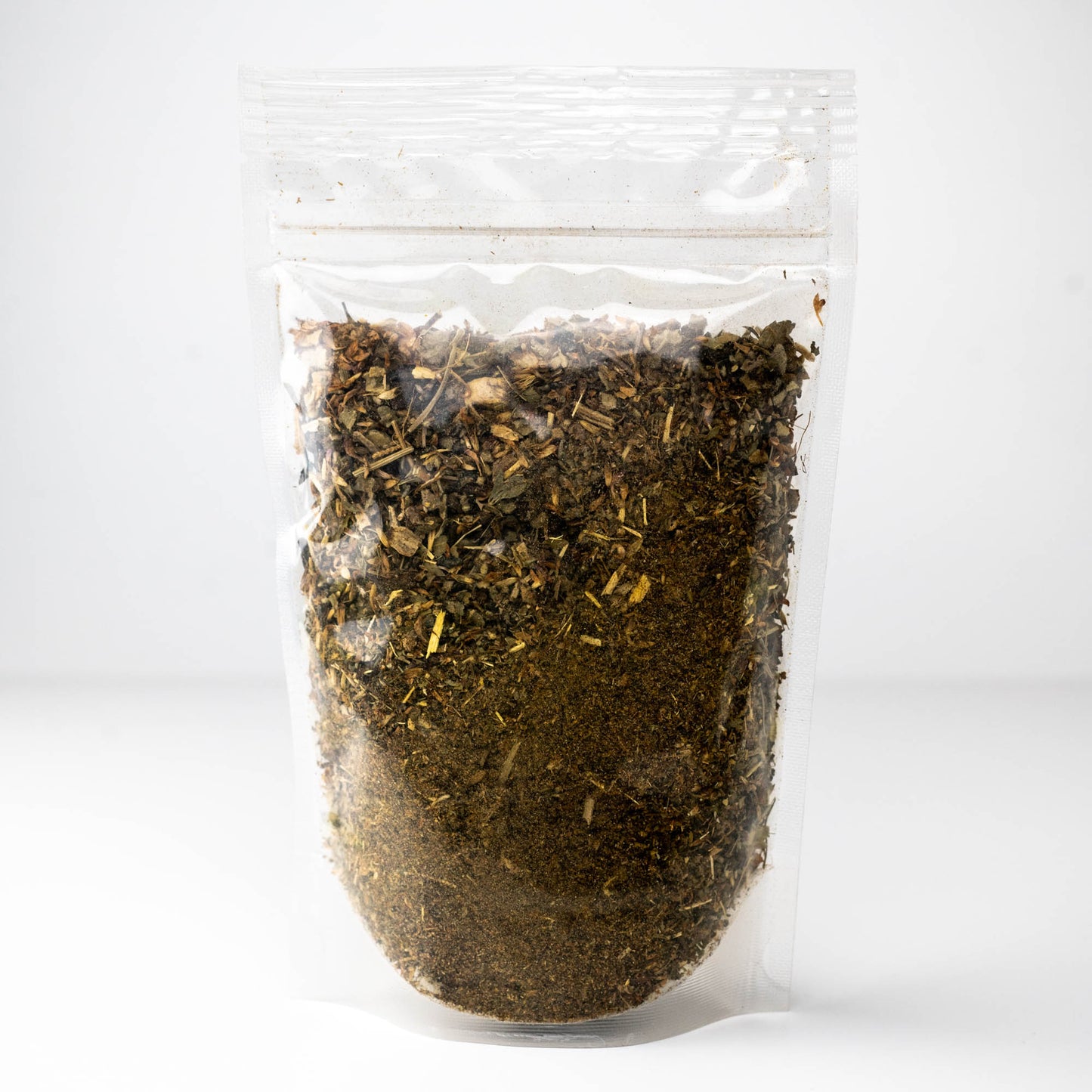 very strong taste
i tried to get the taste better but it so strong nothing seems to help may i asl what u used
You can try adding key limes or a small amount of unpasteurized honey. The bitterness comes from the herbs that promote the detox.
One of the greatest detox I have ever done. Doesn't give that pain in the stomach like other detox teas. I recommend this product 100%